Pioneers in plant and equipment manufacturing
Unmatched products for the sugar industry
For over half a century, we have been supplying top of the line equipment for the sugar industry to small, medium and large manufacturers around the globe. With our experience and expertise of the sugar manufacturing sector, we also provide our customers with turnkey solutions and consultancy to help enhance their operations, increase productivity and minimize costs. With over 100 years of engineering experience and expertise, Qadri Group is the right choice when it comes to setting up or upgrading your sugar manufacturing operations anywhere in the world.
Technology Partners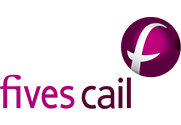 FRANCE Technology Partner Sugar

CZECH REPUBLIC Technology Partner Sugar
Services We Offer to the Sugar Sector
Qadri Group is a trusted name in the global sugar processing equipment industry. We not only produce state of the art equipment and products but provide complete turnkey solutions, consultancy and project management to help our clients enhance and maximize their manufacturing efficiency.

Consultancy
With our knowledge of the global sugar manufacturing industry, we are able to help our clients identify critical issues and realize opportunities that ensure growth.

Plant Upgradation
By providing top of the line equipment, products and spares, we can help you set up new or upgrade your existing sugar manufacturing operations to outmatch your competition.

Case Studies
Using our experience, knowledge and key insights from successful projects in the past, we can guarantee success by applying valuable findings from similar projects.
Customers and Partners around the Globe
Throughout our years of service, we have established technical partnerships and clientele with some big names in the global sugar manufacturing industry. These partnerships are crucial to guarantee that our clients get the best possible service.
Spares Gallery
{"slide_to_show":"4","slide_to_scroll":1,"autoplay":"true","autoplay_speed":3000,"speed":300,"arrows":"true","dots":"false"}