Corporate Social Responsibilities
Corporate Social Responsibilities
With success comes great responsibility. That has been the motto that we have been following since our inception. By keeping our humble beginnings and the trials and tribulations of our ancestors in mind, we try to give back to society and the people in every way we can.
We have always promoted a corporate culture that includes social welfare and responsibility at its core. We have undertaken a number of corporate social responsibility initiatives in different domains and are actively involved in all of them.
PUM
PUM Netherlands Senior Experts is a volunteer organization committed to the sustainable development of small and medium-size enterprises in developing countries and emerging markets. The organization aims to positively impact the economy, society and the environment with all its initiatives. Mr. Asim Qadri, our group CEO, is designated as an advisor of PUM in Pakistan. With our continued struggle of the past 14 years, we have tried to contribute to the development of Pakistan's corporate sector as much as possible and bring it close to par with the standards of the developed world. We have successfully completed technical and management consulting projects for more than 43 different companies and a lot more are still in the pipeline. Having strong relationships with the business community of Pakistan and having our CEO as an advisor of PUM, we have served Pakistan's business sector in all domains.
Pakistan Foundry Association
Pakistan Foundry Association (PFA) came into existence in 2003, when a few foundries started working on the use of computer simulation technology in Pakistan, of which Qadri Group was also one. To achieve maximum output for the growth and betterment of the foundry sector, some of the leading foundries teamed up for and conceptualized this great idea. With the help of the Small and Medium Enterprise Development Authority of Pakistan (SMEDA), PFA was registered on 15th March 2004. Qadri Group being a founder member of PFA plays an integral role in the development of the foundry sector in Pakistan. Qadri Group facilitates PFA in achieving its objectives by sharing knowledge and technology across the foundry industry of Pakistan for the optimization and development of this sector. Over the past 15 years, PFA has contributed to the industry growth by conducting seminars, sharing research papers, and organizing industrial visits.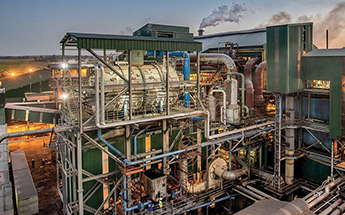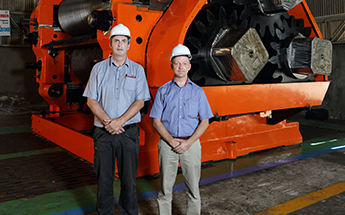 Kafalat:
Kafalat or financial support for the less privileged, was started to support the families of our team members, who pass away during the tenure of their service. Being a socially responsible employer, Qadri Group feels the pain of the families that lose their loved ones and takes up the responsibility for their sustenance after the passing away of their bread earners.
Zakat Distribution:
Qadri Group is one of the pioneer organizations in Pakistan to establish an exemplary method to pay the religious obligation of Zakat as a company. The Zakat collected through this process is carefully distributed among the needy according to Islamic principles. By God's Will, this initiative helps support many families who are not so privileged.
Education Support Program:
Qadri Group has always aimed to give back to society in a way that adds value and makes a real difference. With the educational support initiative, we focus to financially support deserving children of our employees and keep a continuous track of their progress, so that they can pursue their education to achieve their aspirations. Through this program, we support students in a number of ways including their bearing their tuition fee, books, and uniform expenses. Over 1000 students have been facilitated through this initiative in the past, while 230 students are availing this support, presently, a number which is increasing every day.
Medical facilities
Health is of utmost important for any human being. A healthy workforce and society are essential to the longevity and success of any organization and the economy as a whole. Therefore, at Qadri Group we give extreme importance to health initiatives which are the most vital part of our CSR programs.
Through sponsored state of the art medical centers, Qadri Group strives on taking employees' healthcare to a new level. This helps build employee morale, increases overall wellness and decreases absenteeism at work.
A number of medical centers have been established under the support of Qadri Group to provide top of the line healthcare to our employees and members of the local community.
Medicare Health Foundation
Mother Child Care Center
Noor Medicare Health Foundation
Occupational Health and Safety
Qadri Group of Companies gives extreme importance to the health and safety of its employees and makes sure all the right precautions are ensured at the workplace. All our business units have dedicated QHSE departments that ensure necessary compliance with all health and safety-related matters. The operations team at all locations fully collaborates in implementing QH&S policies and procedures which leads to a safer work environment for everyone.
Fire Fighting and Mock Drills
The safety of our employees lies at the core of our operational framework. At Qadri Group of Companies, we have made considerable effort to equip our employees with international standard fire- fighting skills, which enables them to handle any unforeseen emergencies. Skilled instructors at our manufacturing facilities and head office conduct practical demonstrations along with theoretical explanations from time to time, so that our employees get the knowledge and confidence required to cope with such situations.
Environmental Compliance and Activities
Being an ISO 45001 certified organization, Qadri Group of Companies is fully aware of its obligations towards the protection of the environment & strives to do a lot more than just achieving legal compliance. We have taken a number of steps to reduce our environmental footprint in the past years. All of our process emissions are tested by internal and external authorities. We are going the extra mile by focusing on adopting environment-friendly practices such as installing low electricity consuming equipment and providing pool transportation facility to staff for continuous reduction in our carbon footprint. We highly encourage our team to share ideas which can help create a positive impact on the environment we live in.